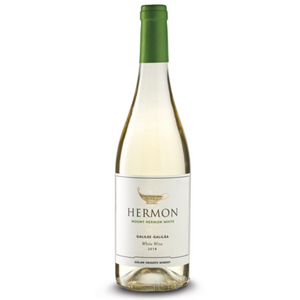 HERMON MOUNT HERMON WHITE 750ml 14%
750ml 14% alcohol. Non-Mevushal.
Mount Hermon White displays bright fruit aromas of green apple, tangerine, lime and guava, with notes of fresh flowers and a bit of grass. This medium-bodied wine is fresh, vital and drinkable.
Enjoyable upon release, the wine is best appreciated within a couple of years of harvest. We love pairing Mount Hermon White with a plate of assorted sushi, a serving of crispy fish and chips, or grilled chicken breasts in a lime sauce.
---