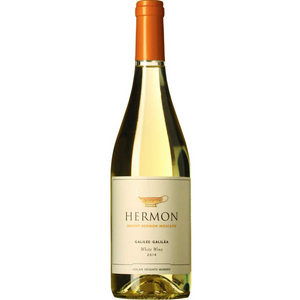 MOUNT HERMON MOSCATO
750ml 6% alcohol. Non-Mevushal.
Mount Hermon Moscato displays aromatic green apple, tangerine, lime, peach and pineapple fruit notes, rounded out by characters of fresh flowers. Lightly sparkling, this fun dessert wine is pleasantly sweet and wonderfully drinkable.  
Mount Hermon Moscato is great to enjoy upon release, and is best consumed within some 18 months of vintage. We love serving the wine with fruit-based desserts such as summer fruit panzanella, raspberry pie, lemon pound cake, or lime and macadamia biscotti.
---